Exchange your CHF salary into EUR at the best exchange rate and save on each transaction
A foreign exchange solution that meets your personal objectives
How our service works: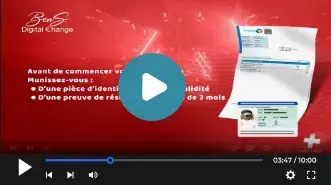 The Multichannel Solution with

Exchange your CHF salary into EUR at the best exchange rate and save on each transaction
Try Ben S. Digital Change
Do you have a question about our services or our digital platform? Please check out our FAQs. They list all recurring questions.
FAQ
You can't find the answer in our FAQs?
Don't panic! Our team will be glad to answer all your questions by email or by telephone.